Why become a sponsor?
Sponsors play a significant role in strengthening the indoor air revolution. By becoming a sponsor, you can expect to discover new opportunities and raise your profile. Here's how…
Indoor Air is the premier global conference for scientific research in indoor air quality
Indoor Air offers a unique platform to connect with hundreds of innovators and scientific leaders. For instance, 2018 saw 785 registrations (502 professional and 283 student) from 44 countries around the world. Attendees are scientists, researchers, students, and environmental service providers who are on the cutting edge of research into improvements in indoor air quality.
Indoor Air 2024 will take place in beautiful Honolulu, HI, which will be an attractive location for attendees.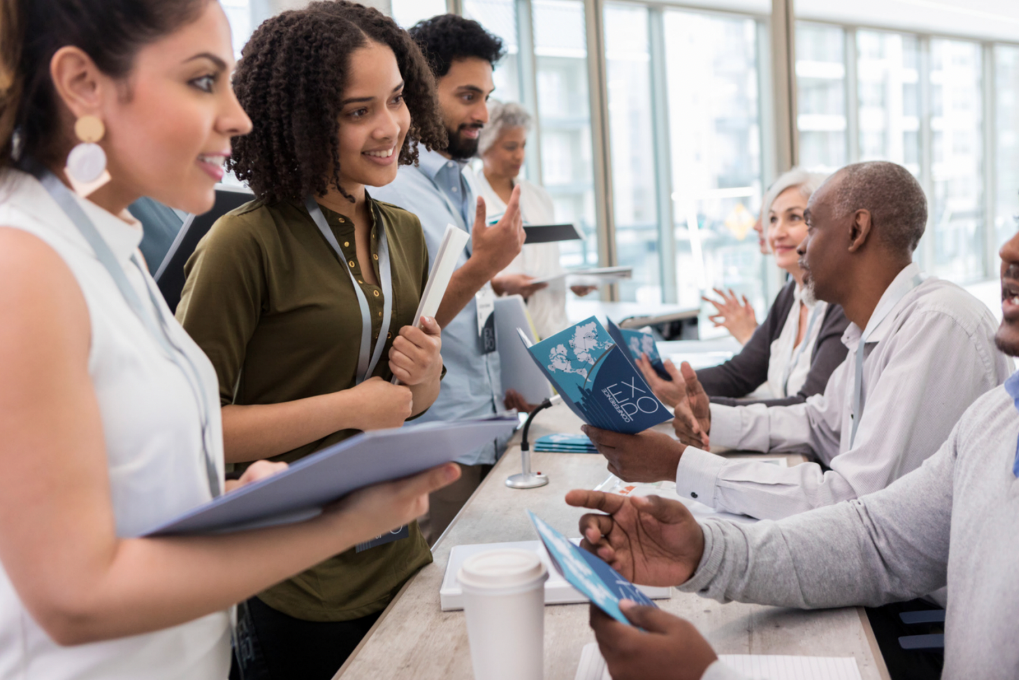 Raise your profile
Sponsoring established your company as an industry leader. Establishes brand recognition and awareness of your technology through logo positioning, connection with attendees, and complimentary registration.
Discover New Opportunities
Connect and reconnect with the brightest in indoor air quality through built-in networking opportunities.
Learn about innovations and scientific advances in the industry.
Consider new applications for your technology, services, and company.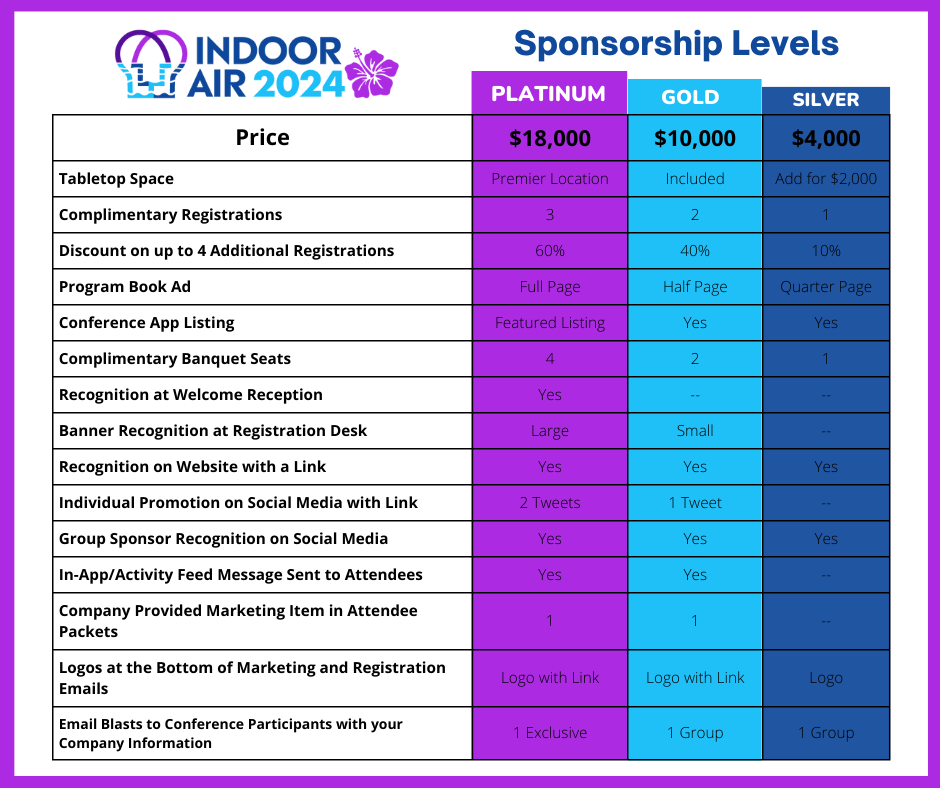 Please download the following sponsorship package for more details about the sponsorship benefits and policies
Example Sponsor Perks at Previous Indoor Air Conferences