The Indoor Air 2024 conference will continue the Indoor Air conference series with a multidisciplinary and holistic view on indoor air science. The motto of the conference is "Sustaining the Indoor Air Revolution: Raise Your Impact".
The world has seen unprecedented interest in improving indoor air quality due to the COVID-19 pandemic. The importance of our indoor environment on human health and well-being has never been more pronounced. Changes implemented in indoor spaces to reduce viral transmission have also had other benefits to our indoor spaces, and it is critical that we work globally to sustain these improvements. One of the biggest challenges to the indoor air community is to leverage the current circumstances to Sustain the Indoor Air Revolution. Thus, the theme of this conference will center around continued improvements in indoor air science and implementation in our buildings.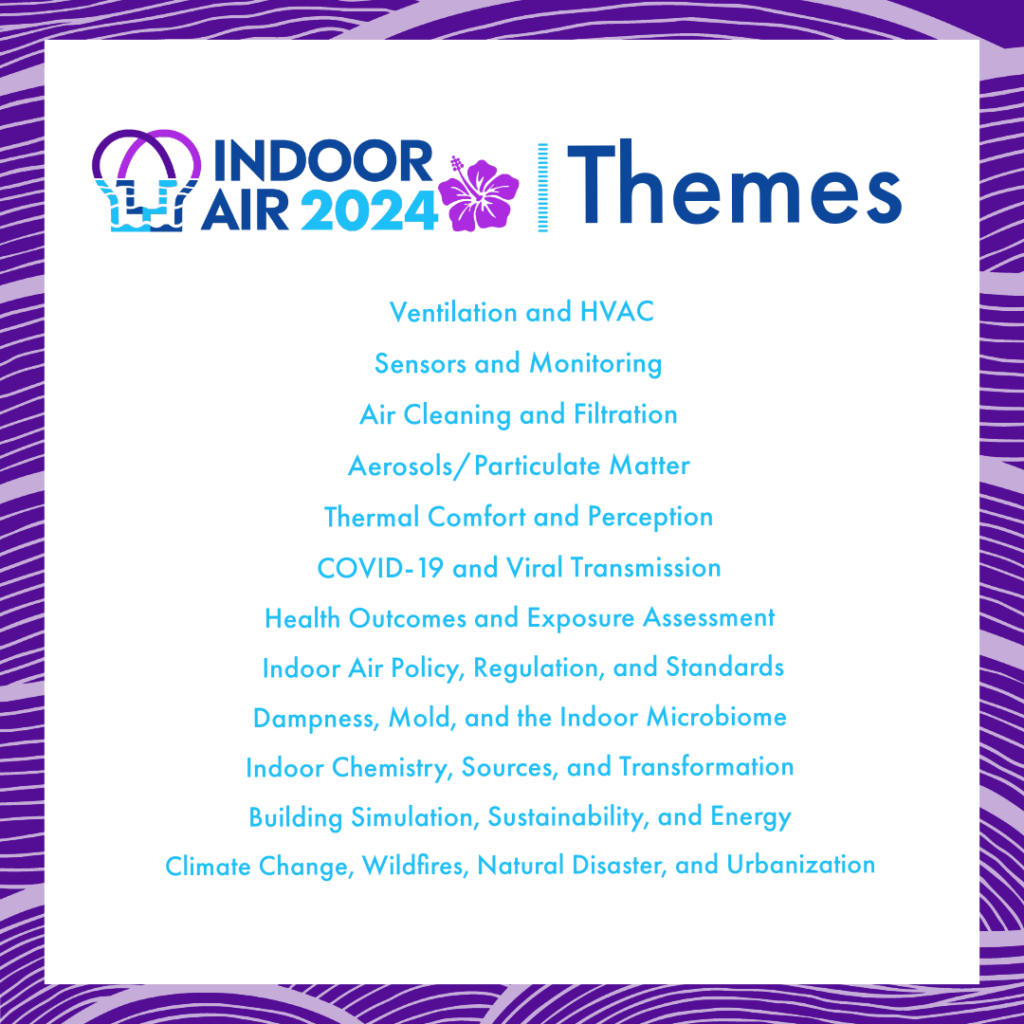 Overall, the conference will focus on multidisciplinary science to address the emerging challenges with a holistic view of our indoor spaces. Given the existing challenges that have always been of concern, combined with the anticipation of the continuance of heightened awareness and innovative approaches related to addressing infectious disease control, this conference presents a pivotal moment in time for science to merge with practical outcomes for the health and welfare of the population.